WHAT IS ALZHEIMER'S DISEASE?
It is the one disease everyone fears most because it "robs" its victims of their life, their independence, and their sense of worth.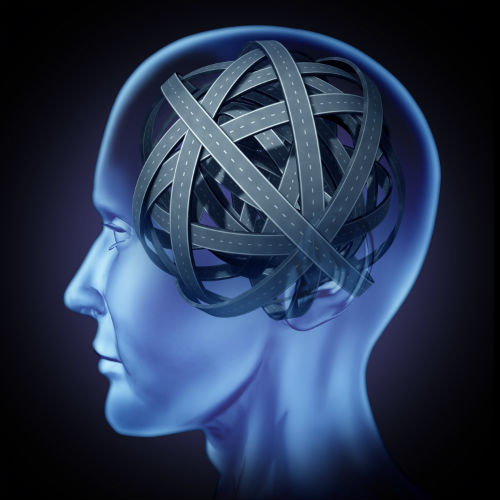 Alzheimer's disease is a progressive and irreversible disease of the brain that slowly destroys memory, thinking skills, and ultimately, the ability to carry out the simple activities of daily living. In most cases, the symptoms first appear after age 65. Alzheimer's disease is the most common cause of dementia among older people.
Although it is still unknown how the disease process begins, it appears that damage to the brain starts well before problems become evident. As the disease progresses, abnormal deposits of proteins form amyloid plaques and tau tangles throughout the brain, and once-healthy neurons begin to work less efficiently. Eventually, these neurons lose the ability to function and communicate with each other, and ultimately, die.
According to the National Institutes of Health, Research on Alzheimer's disease, "As many as 5 million Americans, age 65 and older, have Alzheimer's disease. Unless the disease can be effectively treated or prevented, the number of people affected will increase significantly if current population trends continue. Why? Because the risk of Alzheimer's increases with age, and the U.S. population is aging. The number of people with Alzheimer's doubles for every 5-year interval beyond age 65." Scary!
ATTEND MY LECTURE ON ALZHEIMER'S DISEASE PREVENTION AND LEARN EVERYTHING ABOUT THIS DISEASE – AND YOUR ROLE IN HELPING TO PREVENT IT.
At my lecture, you will learn all about ALZHEIMER'S DISEASE PREVENTION:
Causes and predisposing factors
Symptoms associated with the disease
How it is detected and diagnosed?
Some of the serious health conditions associated with the disease
How prevent it
Current research on the topic
Role of nutrition and exercise role on Alzheimer's
Nutrients that help prevent and impact this disease
AND OF COURSE, A FOOD AND WINE PAIRING, featuring the foods that help support ALZHEIMER'S Disease prevention.